About Us
Here At Fitness Station Gym
Welcome to Fitness Station Gym, where your fitness goals become a reality.
Whether you're a beginner or a seasoned fitness enthusiast, our team is here to guide you every step of the way. So don't delay; launch your fitness journey with Fitness Station Gym in Peterborough.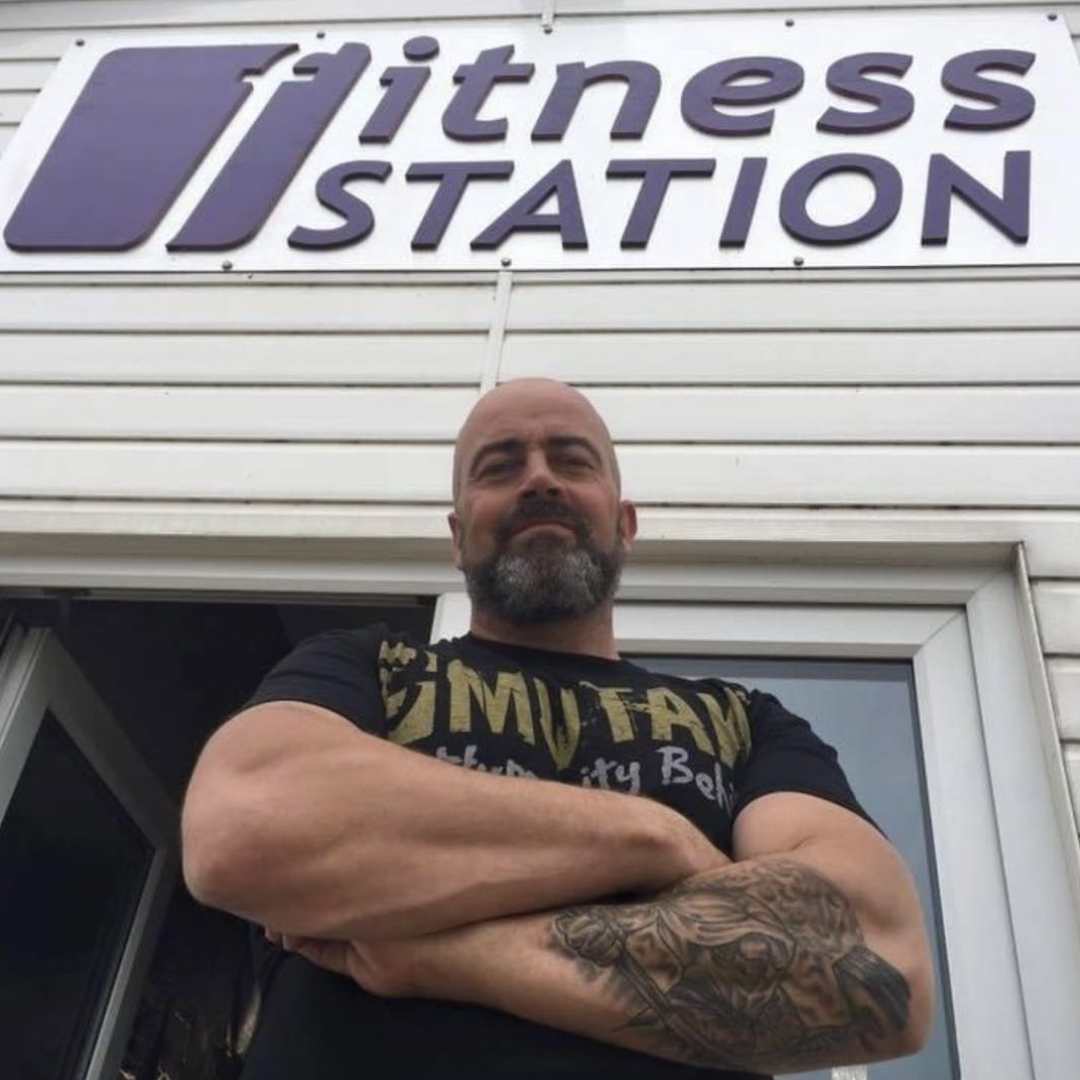 About Fitness Station Gym Owner
Established in 2005 through a management buyout by owner Simon Gomm, Fitness Station Gym has transformed remarkably from a struggling fitness club to the premier training facility in Peterborough.
Nestled on the former ambulance station site next to Peterborough's main Fire Station on Dogsthorpe Road, Fitness Station embodies its name by providing a place where fitness enthusiasts can thrive while honouring local history.
More About Us
and Our Story
If you've been searching for a fully-equipped gym & fitness centre in Peterborough to build muscle, lose fat, and get strong...
You need to join Fitness Station!
Each year since its inception, Fitness Station has introduced new equipment or made upgrades, ensuring members have access to the latest advancements in fitness technology.
Outdated equipment made way for cutting-edge, biomechanically correct machines, setting the stage for a constant improvement cycle.
Every aspect has been meticulously designed to create an exceptional training environment using "top-of-the-line" Hammer Strength, Cybex, and Nautilus machines.
Check out the cool stats about us below…
Meet Our Team Of Personal Trainers
Experienced. Knowledgeable. Professional.
Whatever your fitness goals, get in the best shape of your life with the 1-2-1 guidance, support, and accountability from a personal trainer.
Our unwavering commitment to quality makes us different!
How?
Because Unlike budget 24hr or chain gyms, we exclusively feature premium equipment renowned for its functionality and workout benefits.
Our dedication to excellence has earned us the prestigious Official Hammer Strength Training Centre accreditation, further underscoring our commitment to providing the best for our members.
At Fitness Station Gym, we pride ourselves not only on our top-tier equipment but also on our exceptional standards of service. Our team is dedicated to maintaining a clean and inviting atmosphere, ensuring timely repairs, and staying up-to-date with the latest industry knowledge.
But unlike other local gyms, Fitness Station is unique because our incredible gym family fosters an uplifting and supportive environment that keeps our members motivated and engaged.
Want to know more about us? Book a free trial session below.
Ready To KickStart Your Fitness Transformation?
Now you know all about Fitness Station, don't put it off any longer… let us help you get in the best shape of your life!
Take the first step in transforming your mind & body, and book your FREE trial at Fitness Station.